Camby, IN Daycare
10708 Alliance Drive, Camby, IN 46113
Welcome to Childtime
Welcome to our Childtime educational daycare in Camby, IN. My name is Stacy Clark and I have a bachelor's degree in elementary education. I have been with the company for 2 1/2 years. I love being the Director and seeing these children learn and grow everyday!
I appreciate the opportunity to interact with my families and their children. Whether it's providing loving
care for infants
or participating in activities in
our preschool programs
, I look forward to entering our facility each day and observing the world through our children's eyes. Our children and teaching team keep me focused on my commitment to our amazing program.
I am dedicated to our children and I take pride in our program that develops the child's desire for learning. Our teaching staff is excited about learning and the academic foundation they our laying for our children's future. Our school is warm and welcoming and I stress the importance of our open-door policy.
We help develop a sense of family among our students. We celebrate each member of our Childtime family and their accomplishments. At our center, our staff have over 35 years of combined experience, something we are very proud of.
Call us today to find out why our Childtime educational daycare in Camby, IN is the leader in early childhood education!
A Day In The Life Of Our Students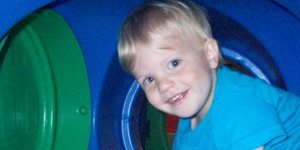 Learn more about how Childtime helps every child prepare physically, emotionally and intellectually for the challenges of Kindergarten and beyond. All in a safe, nurturing environment.