Kennesaw, GA Daycare
3149 Cobb Parkway North, Kennesaw, GA 30152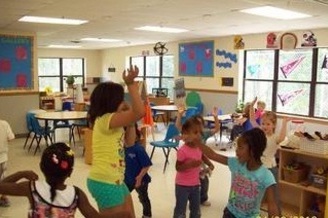 Before & After School Care
Our before- and after-school Discovery Club is way more than day care. It's a program that's designed to support your child's increased interest in sports, art, music and more. Teachers provide a balance of organized and self-selective activities. To keep the environment fresh and exciting, new materials are introduced each week. One week your child will learn all about secret codes; the next week your child could be trying to calculate how many whales would fit in the school. Whether doing homework, having fun with friends or reading age-appropriate books, your child will thrive as a member of our Discovery Club.
To learn more about our Discovery Club Before & After School Programs, schedule a tour.
We service Frey Elementary, Kennesaw Elementary, Lewis Elementary, and Kennesaw Charter schools.
Ms. Val,
You teach Chloe self care when you need read to her and her peers. Thank you for making Chloe love her learning experience.
-Patricia Mwisa-Okoth
Exploration Station
Come Visit Us!