Newport Beach, CA Daycare
2601 Vista Del Oro, Newport Beach, CA 92660
Welcome to our Childtime Family in Newport Beach, CA!
Hello and welcome to our educational daycare in Newport Beach, CA. My name is Robin Wilson and I am the Director here at Childtime. I have more than ten years of experience in early childhood education. I have been with the Childtime family for over 6 years, and the connections I have built with our families are very rewarding.
Drawing from this experience and education, I can confidently say that Childtime offers the best
infant daycare
and
preschool programs
.
Everyone here is committed to our children and families. We are a close-knit school with strong ties within the Newport Beach community and with the families that we serve.
We have an amazing team of teachers here in Newport Beach – many of them have been with us for more than five years, including 2 teachers who just celebrated 22 years with Childtime! Whether your child is enrolled for
infant care
or
preschool
, our teachers go out of their way to make a connection with all of our children, regardless of the classroom they are in and are dedicated to each student's educational success. They also participate in ongoing trainings to help ensure that we are offering the safest environment and the best programs around.
Every day is a rewarding day for us here at Childtime! We are committed to our families and feel honored to be a part of each child's development as well as their educational journey. Schedule a visit today to learn more about our terrific educational daycare in Newport Beach, CA!
A Day In The Life Of Our Students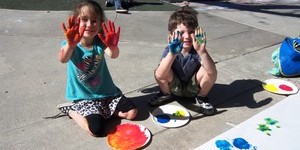 Learn more about how Childtime helps every child prepare physically, emotionally and intellectually for the challenges of Kindergarten and beyond. All in a safe, nurturing environment.