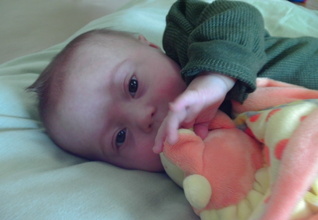 What Families Are Saying
What do families just like yours think of Childtime? Many of our families have taken the time to share their honest thoughts on every aspect of the Childtime experience. The following comments from real Childtime families will give you some idea. To get an even broader perspective on Childtime, check us out on independent forums like
Google
and
Yelp
.
"We have recently moved to Farmington Hills. My daughter love the school teachers a lot. Happy that my daughter got into Childtime school."
Pradeep R.
Farmington Hills, MI
"My four-year-old son attends the Childtime Learning Center in Farmington Hills and I could not be more pleased with his progress. I am also happy with the foundation skills learned by my older son, who now attends a classroom in our neighborhood school. Childtime's approach is very child centered and is central to the preschooler's curriculum. I have been happy with their philosophy, which encourages independent skills that develop within the confines of secure relationships. As a parent, I am happy to see that my child enjoys learning and comes home excited to share all his newly gained knowledge. As a school psychologist I know that the school I have entrusted my son to is using developmentally appropriate practices to promote growth for all the children who attend the center."
Lisa H.
Farmington Hills, MI
"Childtime is truly an amazing learning center. The facility is top-notch and the staff is superb! I have two daughters attending Childtime (ages 3 and 5) and they look forward to school every day. In fact most days they don't want to leave because they are busy "working." My husband and I both work full-time and we feel so much better about that decision knowing our girls are truly being cared for! In addition, I strongly recommend the private Kindergarten offered at Childtime. My oldest daughter has really blossomed into quite the little lady in that classroom. She has leaned things that I never fathomed a Kindergartener would know! Childtime really is a wonderful learning center."
Maggie K.
Farmington Hills, MI
"The teachers in the infant room are very patient and caring. I love that they spend time creating activities and completing crafts with the babies, something a lot of teachers wouldn't bother with since the children are so young. Knowing my son is in good hands and enjoying himself while I'm at work puts my mind at ease. Childtime is a very open and welcoming place, and I couldn't be happier that I chose them to care for and teach my son."
Jennifer S.
Farmington Hills, MI
"My son is in the infant room at Childtime and we couldn't be happier. Our son has grown leaps and bounds since he joined this school. The teachers are amazing, very patient, loving, and treat all the children as if they were their own. This school is great and continues to go above and beyond for my son and we couldn't be happier!"
Mike P.
Farmington Hills, MI
"Our children, Justice and Jaylen, love Childtime! The teachers and staff genuinely care about kids. Our daughter, Justice, is currently enrolled in the Private Kindergarten classroom. She has received individualized attention from the Certified Teacher, Ms. Marian, and the assistants. Our son, Jaylen, equally enjoys his teacher, Ms. Vicky, and the activities in his pre-school classroom! We researched a lot of daycare centers in the area; they all pale in comparison to what Childtime has to offer! We are proud Childtime Parents."
Mary & Lateer T.
Farmington Hills, MI
"I am very grateful for the great care my child receives at Childtime. The staff is patient and compassionate. They have helped my son grow both socially and educationally. I have never felt like my son went to a daycare, but felt he was with extended family members that truly knew and loved him. Childtime has created a comfortable, loving, safe, and inviting environment for our son as well as for us parents."
Julie B.
Farmington Hills, MI
"My son Jack is in Miss Marian's Private Kindergarten class this year. Jack loves his teachers and friends and seeing him so comfortable eases the anxiety that I have leaving him each day. I have seen so much growth over the past year; he has really taken an interest in learning, writing and storytelling. I regularly receive feedback as to what Jack is excelling in and what he may need additional help with. He has gained so much confidence in his work and has learned that practice brings positive results and rewards! I have also noticed a lot of emotional growth and maturity in Jack over the past year; he is becoming more independent, is willing to try new things and makes new friends. I believe that Miss Marian's class has given Jack a solid foundation which will allow him to ease into his new surroundings, teachers and friends next year."
Alison N.
Farmington Hills, MI
"Staff is very professional and responsive, teachers are top notch, facility is clean, cool mobile app gives you updates throughout the day. We used Childtime for two years for two kids until we moved from the area. Very happy and would highly recommend. My kids learned a lot, made great friends"
Nathan M.
Farmington Hills, MI
"When I decided to return to work part time it was a huge struggle to find the right place that could both accommodate my schedule and meet my standards for my twin toddlers' care. During my tour of Childtime I very quickly decided it's the right place. They have high standards of cleanliness and education."
Lucia W.
Farmington Hills, MI
"We love Childtime and so does our 10 month old daughter. I work as a nurse with a varied schedule each week. They are super flexible with us. The app they use to update parents throughout the day is awesome and really gives us peace of mind while she is there. We know our daughter is in great hands"
Molly J.
Farmington Hills, MI
"My daughter just transitioned to this daycare after finding out her other daycare was closing. Everyone who works for Childtime Farmington Hills has been very warm and welcoming! After two weeks, we really don't have any complaints and our daughter has transitioned very well!"
Jeremy B.
Farmington Hills, MI
Read Reviews from Others
or Share Your Own!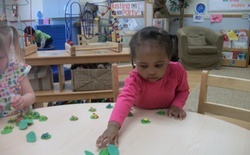 Pay Online
Pay your child's tuition through our online payment system.
Go Now
Like us on Facebook
Great things are happening
at our school.
Check it Out