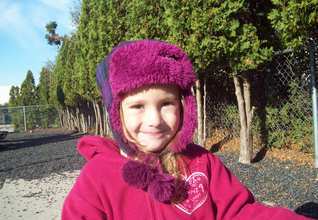 What Families Are Saying
What do families just like yours think of Childtime? Many of our families have taken the time to share their honest thoughts on every aspect of the Childtime experience. The following comments from real Childtime families will give you some idea. To get an even broader perspective on Childtime, check us out on independent forums like
Google
and
Yelp
.
"I like the themes in the classroom. Even though it's only been a short time that my son has been at the center, I think it's great that he is learning about concepts by matching, exploring, and using his senses. It definitely helps him understand the concept more quickly."
Denise
Plymouth, MI
"I was blown away by the different level of organization, set up, presentation, and knowledge the staff have involving every aspect of Childtime. I was impressed the staff speaks to me as an adult, and in the next breath, speaks to my child with an understanding and comfort."
Kim
Plymouth, MI
"I LOVE Miss Bobbi. She is so sweet; what a great teacher, and so nice and professional on the phone! I think she is great; Caleb does too!"
Amy R
Plymouth, MI
"We are very happy with the Childtime in Plymouth. I had been a Stay-At-Home dad for the past 4 years and wanted to return to work but was hesitant about putting our children in daycare. We have been very pleased with the attention and dedication of the staff to the needs of our children. They learn so much more during the day from the teachers and from the social interaction with the other kids than they could from being home with daddy. My mother said she was sad the kids were going to be in daycare instead of home with a parent. I explained, and she realizes, it is better for them to have structured time directed by a set curriculum and to be with other kids than to be home with me. "
David K
Plymouth, MI
"This school is amazing. Christina, the Director, and Nikki, the Assistant Director, were great from the beginning. They made special arrangements for my 6 year old daughter to bus her to and from school when her elementary school wasn't originally on their bus route. With my 2 year old, they were able to make her feel comfortable almost immediately. She bonded with Mrs. Diane right away and I could tell she really loved spending time with my daughter. The school is clean, the meals are fresh and healthy and they have a nice outdoor play area. I'd recommend this daycare to anyone!"
Carie G
Plymouth, MI
"We'd like to thank you all for making us feel so welcome in the school every day. When we first moved to the US from Italy our son didn't speak a word of English and had never been to school before, but I felt you were the right person to help us through this change in his life."
Alyssa B
Plymouth, MI
"Childtime staff has continuously proven to me that there is no better place for kids, whether biological or foster. A few of my kids have entered care both emotionally and educationally behind and with the dedication of the staff, the kids have improved by leaps and bounds."
Karen S
Plymouth, MI
"Ms. Melissa has patiently guided my son through the anxiety of each new skill set. Today, he can independently write his own name, recognize all of his letters and some sight words. I am so grateful to her! "
Kim H
Plymouth, MI
"Thanks to all the management, teachers and other personnel at Childtime! We truly appreciate all the effort Childtime has made for our child!"
Qian Z
Plymouth, MI
"I can see she has a bond with her teacher and really trusts her, which in turn makes it easier for me knowing she is in such good hands. She has really learned a lot, from singing to motor skills development and her ABC's, I know she truly enjoys it!!"
Erika H
Plymouth, MI
"Looking back, it would never be an easy decision to hand your baby to someone else, but for us, we feel lucky that we have the nicest ladies at Childtime to trust. We feel like Colleen, Heather and everybody else are our extended family. We know that you care, and that's all that matters!"
Emilia L
Plymouth, MI
"Ms. Lyndsey is a great teacher. She knows all the little personalities my child can have and is a great role model for her. She strikes the perfect balance between being supportive and loving while also holding strong against her two-year old tantrums. "
Carie G
Plymouth, MI
Read Reviews from Others
or Share Your Own!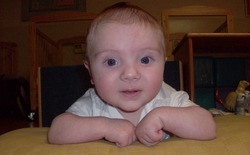 Pay Online
Pay your child's tuition through our online payment system.
Go Now
Like us on Facebook
Great things are happening
at our school.
Check it Out