Childtime of Huntersville, NC
13805 Boren Street, Huntersville, NC 28078
Tour Our School
See what Childtime has to offer your child. Explore facility & classrooms, meet your child's teacher and review safety & security.
Schedule a Tour
or call 888.258.9037
Pay Online
Pay your child's tuition through our online payment system.
Pay Now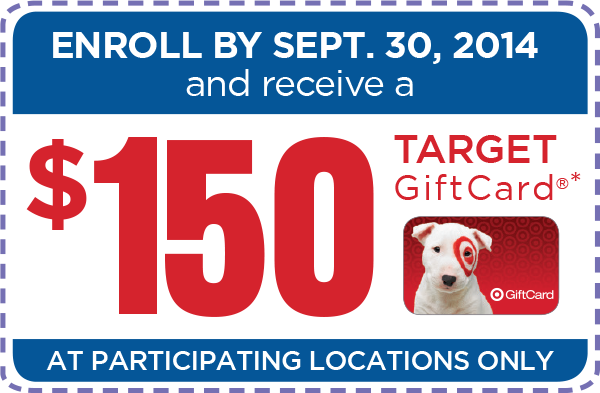 Welcome to Childtime in Huntersville, NC!
Hello and welcome to our Childtime educational daycare in Huntersville, NC! My name is Emily Bixler and I am the director of this wonderful child care center. I have enjoyed working with children since 1995 and simply can't imagine a better profession! I am the mother of one child whom attends Childtime. I am a resident in the Lake Norman Area and truly understand the connection of family and community. When you walk through our door, we want you to feel at home.

We have many long-term staff members who have been at our school for more than 10 years. Our devoted team strives to keep our school the number one child care provider in Huntersville by making sure each family feels welcomed and loved. Our team of professionals attends ongoing training, continuing education classes and workshops throughout the year. I believe our caring, tenured staff is what sets us apart from other schools in the area.

Our 4-Star center offers infant care, preschool, junior-Kindergarten and other early childhood education programs. We are one of few schools that are nationally accredited by NECPA (National Early Childhood Program Accreditation). We received our accreditation in December of 2010 and continue to meet the accreditation standards. These standards are higher than those of the State of North Carolina's Child Daycare Licensing.

Our school is tucked away from the busy streets but conveniently located near many neighborhoods and businesses. We have many security features and tools in place to keep our children safe and secure. Your child's transitions will be recorded to ensure a safe return to his or her classroom from the playground, bus and enrichment programs.

When your child attends our school, not only will his or her young mind get to explore, but the friends he or she makes will become family! We provide many ways to connect with one another and with the community in which we live. I encourage your family to schedule a tour of our school today and see what makes our Childtime learning center of Huntersville, NC so unique!
Programs we offer:
We are accredited by:
Accreditation by a nationally recognized organization means our school employs established "best practices" in the social, emotional, physical, language and cognitive development of children.