brightwheel Mobile App
Stay Connected For Every Precious Moment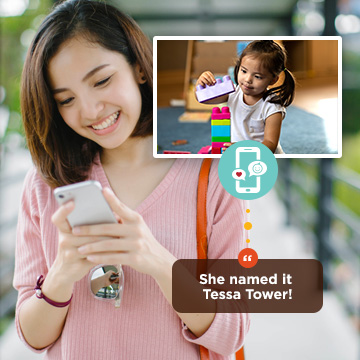 We know parents want to be with their children all the time, as much as possible. So we want to be sure you can keep up with every precious moment. You'll love staying connected all day long with your child, with real-time photos, videos, and updates, through our mobile app for parents.
The brightwheel mobile app offers you:
Voice-to-text (less tablet time for teachers means more one-on-one time with children)
Kudos: Teachers have the ability to quickly share out "wow" moments
Photos and videos
Milestone and learning updates from your child's teacher
Plus, save and share your favorite memories:
Past updates don't expire; simply scroll down to relive favorite memories
Parents can share access with other people, such as grandparents
Easily share photos through text messages, emails, and social media
We ensure a high level of security, so you know your updates are private, visible only to you and any other recipients of your choosing.