Elective Programs
Meaningful Ways to Grow and Learn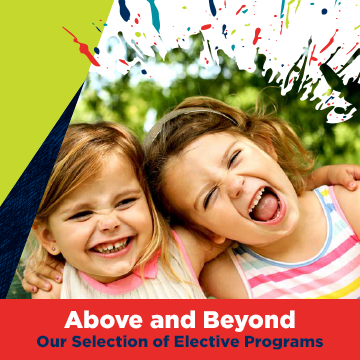 Childtime offers electives that combine small group settings and playful, creative exploration.
Our extracurricular programs, for a range of ages, will enrich your child's educational journey and build free time into your family's schedule.
Get all the program details. Click here for our program guide.
Spotlight Series:
Spotlight on Phonics
Spotlight on Spanish
Spotlight on Kindergarten™
Grow Fit® Series:
Grow Fit Yoga!
Grow Fit Yoga Sprouts!
Grow Fit Yoga Sprouts Baby!
Additional Offerings:
Contact your school director for detailed information about all the programs your school has to offer.
Note: Some programs dependent on minimum enrollment requirements. See school for details.