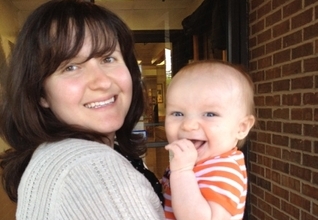 What Families Are Saying
What do families just like yours think of Childtime? Many of our families have taken the time to share their honest thoughts on every aspect of the Childtime experience. The following comments from real Childtime families will give you some idea. To get an even broader perspective on Childtime, check us out on independent forums like
Google
and
Yelp
.
"Brooklyn loves going to school to learn in Mrs. Tammys class. She loves the songs you sing. Her favorite book is "Goodbye polka Dots." She brings her Learnings home and tells us all about her day. At home hen e say "these are our rules"- Brookly says "No, Mrs. Tammy's Rules""
Nicole C
Canton, MI
"Ms. Nicole is an excellent teacher and she is so patient and kind to Charlotte. She has grown into such a smart little girl because of Ms. Nicole's help. It's been a great learning experience for us both."
Anna W.
Skill Builders
"When looking for someone to watch Ryann, we visited four other daycares. Then we found Childtime on Lilley Rd. We quickly learned how sweet, caring and patient the teachers were - no other daycare compared! I will never think of Childtime as a babysitter, but as Ryann's school."
Jennifer & Bode Z.
Kindergarten Connections
"My daughter Mya has been attending Childtime since she was 7 weeks old. She is now one year old and I honestly believe I made the right decision in sending her to Childtime. Mya has a few friends, and I believe that being in an environment with infants/toddlers her own age has helped her develop her motor and verbal skills very quickly. I am often amazed by how quickly she has reached some of her milestones. Child time even has this music class they offer every week. I almost forgot to mention the awesome staff Childtime has! :-) If you are looking to send your child to a daycare that is above average, look no further..."
Becky K.
Beginning Steps
"Dominic truly loves going to Childtime ; he has made friends with other children, as well as his teachers and other staff. He has surpassed many developmental milestones over the past two years and we are constantly amazed at the things he learns at Childtime. We absolutely love picking him up and hearing about his day from him. You are all very dedicated and very caring people; we, too, have found friendship with management and many of the teachers."
Jennifer M.
Early Learners
"Ryann surprises us daily with things that she has learned in Pre-K. The teachers are doing a fantastic job. I think I'm most satisfied by the number and variety of hands-on projects they complete! She loves them and we love seeing the projects posted on the walls! Thank you!"
Jennifer & Bode Z.
Kindergarten Connections
"Ayla is truly a well-rounded child who loves school and learning. We attribute much of that to her experiences in the Skill Builder classroom with Ms. Nicole. We encourage parents to choose Childtime when looking for daycare. You will be happy that you did!"
Sara S.
Skill Builders
"I hear Miranda sing songs & sing her ABC's while washing her hands. She has learned so much since she has started here last August. She has grown so much and it's so exciting to see how much she enjoys it and looks forward to seeing Ms. Tammy and her friends."
Melissa Z.
Early Learners
"Mrs. Tammy is SO VERY patient with my boys! I love that we have open dialogue and communication regarding my boys' challenges and accomplishments. She is a WONDERFUL teacher and she is appreciated very much :)"
Tenisha S.
Early Learners
"Brazil has a wonderful time at Childtime. She is always delighted to attend class and comes home with fun stories about her activities and what she has done each day. Whether singing songs, telling stories, or recognizing letters, shapes and numbers; I can tell she has enjoyed herself along the way."
Giselle W.
Kindergarten Connections
"I want to thank Ms. Nicole for the incredible support and care you provide to Dayton. He is my most precious possession and I know he is being cared for. Not just safety and structure, but more importantly nurturing, kindness and personal attention. Thank you."
Denise M.
Skill Builders
"For a period of time, we had our sons at a different center because it was closer to home. Yet, we ended up coming back, mostly because it felt right. Childtime has excellent, experienced staff with almost no turnover. I truly believe the teachers enjoy working there."
Brian M.
Skill Buikders
"I know that each day, I'm leaving my baby Chase in wonderful caring hands. You should rest assured that the Childtime staff will provide the care that you would expect if leaving your child with family."
Andrew & Sheri S.
Infants & Discovery Club
"My daughter attended Childtime for 5 months before we had to move away. Her learning in this short period of time was amazing. I highly recommend Childtime Canton to anyone looking for childcare, preschool and morning/evening school care."
Kalyan C.
Skill Builders
"Every day is special for Charlotte at Childtime! Thank you for caring for Charlotte, with your love Charlotte is growing happily and healthily at Childtime! Thank you, very much =)"
Coco & Jesse W
Canton, MI
"Thank you for all you have done for Carter! You have made such a difference in all of our lives by making Carter feel so loved. You are an angel."
Christine C
Canton, MI
"Although Emma has only just began her journey through school. She truly is lucky to have such a wonderful teacher who is caring, nurturing & understanding. Thank you for always being supportive, kind and most of all loving! Emma loves coming to school (and plays pretend school at home!). "
Michelle F
Pinckney, MI
Read Reviews from Others
or Share Your Own!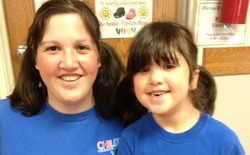 Pay Online
Pay your child's tuition through our online payment system.
Go Now
Like us on Facebook
Great things are happening
at our school.
Check it Out